Americana
It's true. The highest ranking general will snap to attention and salute the lowest ranking enlisted man wearing a Medal of Honor. Why do you suppose that is? Are they honoring the man, the medal, or the act of valor that it represents?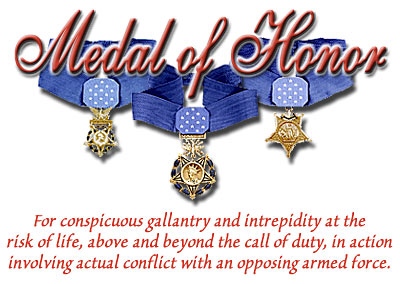 Hero-worship is as natural as breathing. Most of us join the military fresh from childhood reverence of sports heroes. Thus, we didn't invent the practice but we certainly elevated it. I more so than most. As Chief of Awards and Decorations for the 9th Infantry Division during a portion of my tour of duty in Vietnam, I investigated many acts of valor and sat with senior officers who evaluated my recommendations including four that rose to garner the Medal of Honor.

Everyone who has ever worshiped a hero ultimately has been disappointed because every hero falters. Go ahead. Study the record of history. Even mythology tells the same tale. In retrospect, it seems that the West Point statue of Benedict Arnold's boot, commemorating his contribution to the Continental Army's victory over the British at the Battle of Saratoga before he "turned coat", is the most rational memorial to heroism to be found. [Note: Arnold was wounded in the foot during the Battle of Quebec.]

However, when we walk the Mall in Washington, DC, we don't see monuments to the Constitution or Liberty. We see monuments to the people who crafted and fought for them, mere mortals who are long dead and mostly forgotten.

Look at the biblical heroes of the Judeo-Christian history. Noah became a falling down drunk after fulfilling God's wish for him to build an Ark and save all human and animal-kind from the great flood. Moses, who pleaded with Pharaoh for the freedom of his people and led them out of bondage, was forbidden to enter the Promised Land because he allowed his anger to destroy God's gift. The kings of Israel, Saul and David, great heroes of the people, as well as the wisest of them, Solomon, caused great trouble for their subjects when they succumbed to femmes fatale. You cannot find one hero in the Bible who didn't fail at some point. Why didn't the Author/authors of the Bible focus on heroic deeds and omit the failures of those who performed them? Were they warning us?

Our nation's Founding Fathers (forgive me – Founders) have fared no better. Much revered for the first century and a half of our nation's history, it has become popular to knock them off their pedestals. Once considered paragons of virtue, demigods even, they are now reviled in classrooms and on college campuses. Rich, white men all. Many slave owners. Their reputations constantly are under assault by those who wish to fundamentally change America. As their histories are tarnished, so are their greatest products: The nation and its Constitution.

I have been crying in the wilderness for the better part of my life, warning hero worshipers of the dangers of that practice. My principle concern in the earlier years was that people were using veneration as an excuse to avoid emulating them. How can we mere mortals even dream of being as good as a God walking among us or maintaining a nation like the demigods who created it?

However, of late, an even more insidious consequence has arisen from the practice of hero worship. Those who would attack America, its Constitution, its culture, and its institutions, are chipping away at our hero's feet of clay to help destroy them. As the icons fall, they believe, so too will the hateful American Republic. Sadly, they appear correct.

These agents of change have infiltrated our educational system. They had a hard go of it in the old days when schools were administered locally by countless school boards that reflected the culture of their communities. However, with the advent of the U.S. Department of Education and the shifting of budgetary power over education to Washington, they can now direct all curricula from one tyrannical perch.

Talk to your children. Listen to the fruits of the indoctrination they have received at the knees of their educators.

All children pass through a period of rebellion. All children test the limits under which they have lived while in their parent's care. Then, as they begin to flex their own minds, develop their own opinions, they come under the pall of other adults, those who coach them to cast off their parent's old-fashioned ideas and welcome them into a new world of fairness. Mother always told you that life wasn't fair? Well, today's teachers challenge them not to ask "why", but rather "why not". To succeed, these educators must alter the historical record, besmirch icons, and provide a path to a more perfect government.

Our children little realize or care that America isn't a government. We the People are America. Its success is the aggregate of our success. Its greatness is our greatness. It can be improved only by self improvement of each and every citizen.

Would the enemies of the Constitution be succeeding today if we had venerated it as much as we did the people who crafted it? Would our children be as willing to abandon liberty for freedom from responsibility if we had taught them its value rather than enshrining those who crafted it and fought for it?
---

I highly recommend that you read The Devil's Pleasure Palace: The Cult of Critical Theory and the Subversion of the West by Michael Walsh to gain even greater insight into this phenomenon.