Writing
I HAVE A literary agent nibbling at the hook, and she wants another rewrite of Rumba. "Lose the prologue" and "make it a 'page turner'." Okay, who am I to argue.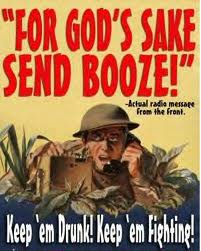 I had used the prologue to introduce the protagonist and his internal conflict, and thus allow me to proceed at a more leisurely pace at getting into the story beginning in chapter 1. Well, it seemed like a good idea.

Hemingway is reputed to have said that a writer should "write drunk and edit sober." I wrote Rumba sober; I wonder now if Hemingway would advise to edit drunk?