Blogging

I love computing, but hate the computer. It's true. My career in the computing industry spanned almost 20 years. During that time I built them, sold them, programmed them, and repaired them. In time I rose to become an architect of network systems and applications, ultimately leading the development of complex Internet portals for multi-national corporations.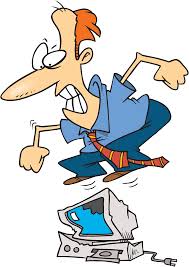 I was self-employed most of those years and taught computing and programming to fill the gaps between gigs. I began every class with the same opening line, "I hate computers".

The audience would chuckle briefly until they realized that I was dead serious. The computer should work. No questions asked. No bugs. No glitches. This is only logical and the computer is a machine built on logic to perform logically. You see, I can differentiate between the machine and the function. Interestingly, I feel the same way about photography, another passion of mine. I love pictures and hate cameras.

I spent another career in the photographic industry and was always surprised to meet someone with the latest top-of-the-line hanging from a strap around their neck with all the expensive gadgets attached and discovered they had no film. They loved cameras and couldn't care less about pictures. You've met people like that with their computers, haven't you. The latest monster PC and all they do is surf the net and email.

Why am I mentioning this? My computer has failed me and I hate it.

I discovered this when some devices and applications began failing. It seems that it had become infected with malware which my Nortons failed to detect, so I had to purchase another program to ferret out the offending programs - all 6000 of them!

Most everything is working now except for my webcam. Thus I can't regale you with my handsome visage and dulcet tones.

Please be patient. I'll be back to complete my series on entrepreneurship as soon as I finish venting my spleen on my machine.