Opinion
COMPUTERS DON'T MAKE mistakes. Fallacious results are blamed simply on bad data. That theory may also help explain many of the bad decisions we make in our lives. I certainly wouldn't have married my first wife had I known better what she was all about.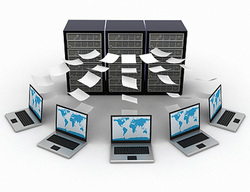 Take, for example, the Healthcare Act. Many who see it as bad law are tempted to anoint the people who crafted it as at best, ideologues and, at worst, evil. However, it may be that our Congress members were simply provided with bad data, and now it appears that they may have been. Most of the evidence supporting the Healthcare Act was founded on a report from the United Nations' World Health Organization –
The World Health Report, Health Systems: Improving Performance
– wherein countries are ranked for the fairness as well as the goodness of their healthcare systems. Unfortunately, the authors of this report appear to have substituted subjective measures of both and the results of their study are skewed by statistical artifacts attempting to promote a political agenda rather than providing a rational basis for policy decisions.
Proponents of the Healthcare Act will be quick to challenge my credentials to make such an assertion and they would be correct. Don't take my word for it. Read the report for yourself (be warned, the plot is thin and there is no humor in it), or read the challenges made by far more qualified persons.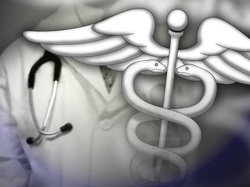 The "
Assessment of the World Health Report 2000
" by Vicente Navarro, MD, appearing on the The Lancet website is a good place to begin.
"In the WHO's conceptualisation of medical-care effectiveness, the report uncritically reproduces a major assumption in medical-care cultures that medicine is very effective in reducing mortality and morbidity. I find it astonishing that a prominent public-health agency could state:''The differing degrees of efficiency with which health systems organize and finance themselves, and react to the needs of their populations explain much of the widening gap in death rates between the rich and poor, in countries and between countries, around the world'.
The author proceeds to provide the basis for his assertions. Click
here
to read the full article, free-of-charge.
/The authors of the original report, Christopher Murray and Julio Frenk, both eminent doctors and scholars, published another, "
World Health Report 2000: a step towards evidence-based health policy
" contending that Dr. Navarro "misinterpreted the fundamental principles of the WHO framework." Of course, they would say that.
Obviously, mere mortals such as we must weigh the testimony of competing experts to reach our own decisions. Ultimately, each of us must base our decision, to accept or reject the wisdom of the Healthcare Act and the foundations on which it is built, using whatever wisdom has been allotted to us as well as the standards by which we choose to live.. It is clear that those who fashioned both the WHO report and the U.S. Healthcare Act are fundamentally in favor of collective solutions to the problems of society. Their subjective standards favor fairness over rightness, goodness over correctness. Thus, those who cherish individuality and liberty reject these standards and seek other solutions. Despite the report of the World Health Organization, they see no credible evidence that healthcare in the United States is significantly inferior to that anywhere else in the world. Indeed, one must ask why, if it is inferior here, so many come here when their lives hang in the balance.
Few disagree that we desperately need a revolution in the financing of healthcare. Inasmuch as the courts seem to be preparing to judge the current Act as unconstitutional and there is evidence that it may serve to exacerbate the problems that Congress sought to correct, maybe we should stop wasting energy on arguing over its passage and begin looking for a better solution Hopefully we can find a way to reduce the cost of healthcare by increasing its availability as well as increase the availability of healthcare insurance without reducing funding of Medicare; in other words, robbing Peter to pay Paul. It would be humorous to add, if not tragic, that those who claim that the one half trillion dollars that they are taking from Medicare to help finance the new healthcare system also represents a savings in Federal spending.
Again, we return to a basic question; should we follow those who advocate individual responsibility or those who advocate collective solutions? The answer is in the historical record that easily demonstrates that collective action always fails. Castro himself has declared that collectivism has failed in Cuba. The Soviet Union itself fell under the weight of its failures as a collective society. But, what of our own history? Do we have examples here that might provide the kinds of data we need to select between capitalism and socialism? We might if history were taught properly.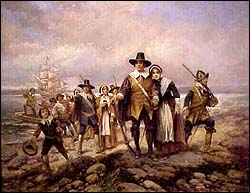 Consider the earliest colonists, the Pilgrims. Our history teachers tell us that they were saved from starvation and ultimate failure by the good offices of the natives. However, the historical record tells a far different story. Certainly, the natives were able to teach the Pilgrims much about animal husbandry and the cultivation of crops in the New World. However, even with these lessons, the Pilgrims could not sustain themselves. When they first arrived in Massachusetts Bay, they were organized in a communal structure, sharing the fruits of their labors in a fashion that would have pleased Karl Marx himself. The Pilgrims did not begin to thrive until they granted themselves the right to provide for their own needs and "sell" the surplus to their neighbors, allowing each to specialize and take advantage of their individual skills and resources.

Had people been taught this history properly, would they reach different conclusions? Would they vote differently?

Likewise, we don't have to look to far back in time for evidence of the superiority of capitalism over socialism. Although China clings to its geriatric leadership who purport to be communists, it is fast rising towards preeminence in the world through capitalistic enterprise. Also, we can look here at home today for even more evidence. Consider my own experience with the government run option of healthcare.

As a Medicare beneficiary, I see firsthand the foibles of a publicly-run health insurance system. Today, I pay about the same amount for Medicare Part B (Part A is "free"), Part E (prescription benefits), and Supplemental Insurance as I paid in total for a private PPO health insurance policy prior to retirement. The benefits are approximately the same under both the public and private healthcare systems. The real difference is that the publicly operated system only pays the healthcare provider a small percentage of the real costs of my healthcare whereas the private system paid most of the costs. The providers must absorb the difference.

Why should we care? Simply, if healthcare providers and their financial supporters cannot recoup their investments and a fair return, they have no incentive to build and maintain healthcare facilities, and there is no incentive for anyone to invest in an education that can never repay itself. Thus, healthcare will become less and less available while the demand for it grows and the government will have no recourse other than to ration it. Indeed, experience in nations such as Canada and Great Britain has proven this to be true. Waiting times are excruciating and patients flock to other countries where they can buy the services that they need at more reasonable costs.

If the legislators and the people who support them had looked at this data, would they have still passed the Healthcare Act or would they have decided that it exacerbates the problems we already have.
Are we putting garbage in and getting garbage in return?

Possibly, the worst kind of garbage leading us to make bad decisions is a lie.

For example, the specter of healthcare rationing caused many people to turn against the Healthcare Bill when it was proposed. Our elected officials denied that it contained any such provision and they castigated or ridiculed all who had the timerity to raise the issue. They said unequivocally that there was no such provision associated with the public plan while openly admitting that they had not read the bill. However, the panel to ration health care was authorized under the Stimulus Act and populated with fifteen experts soon after it was signed into law. The Healthcare Act then provided additional funding for the government to develop guidelines for rationing. The Act even specifies a formula factoring treatment cost and the benefit to society. An AMA study warns us that rationing has prompted forty-three percent of all doctors currently in practice plan to plan on leaving the profession when bureaucrats begin managing our treatment in real time. Doctors who fail to follow their orders will be fined $100,000 for the first offense and may be imprisoned for the second. Imagine what effect this will have on the availability of healthcare.

Yes, bad data does lead to bad decisions and the continuing American Revolution takes many bad turns.