Education
Economics. Do you tremble at the sound of the word? Did you ever take a class in economics? Did your eyes roll up into the back of your head when the professor began lecturing? Mine did. My first economics professor committed suicide after just one class. (Really. That's no joke. He did.) The second mumbled unintelligibly for several weeks until we complained and the school installed a amplifier and microphone to hook up to the classroom speakers. We then suffered through amplified mumbling. At the end of the first semester, the whole class was restarted under a new professor. Ultimately, I passed Economics 101, but never got over the trauma of that introduction.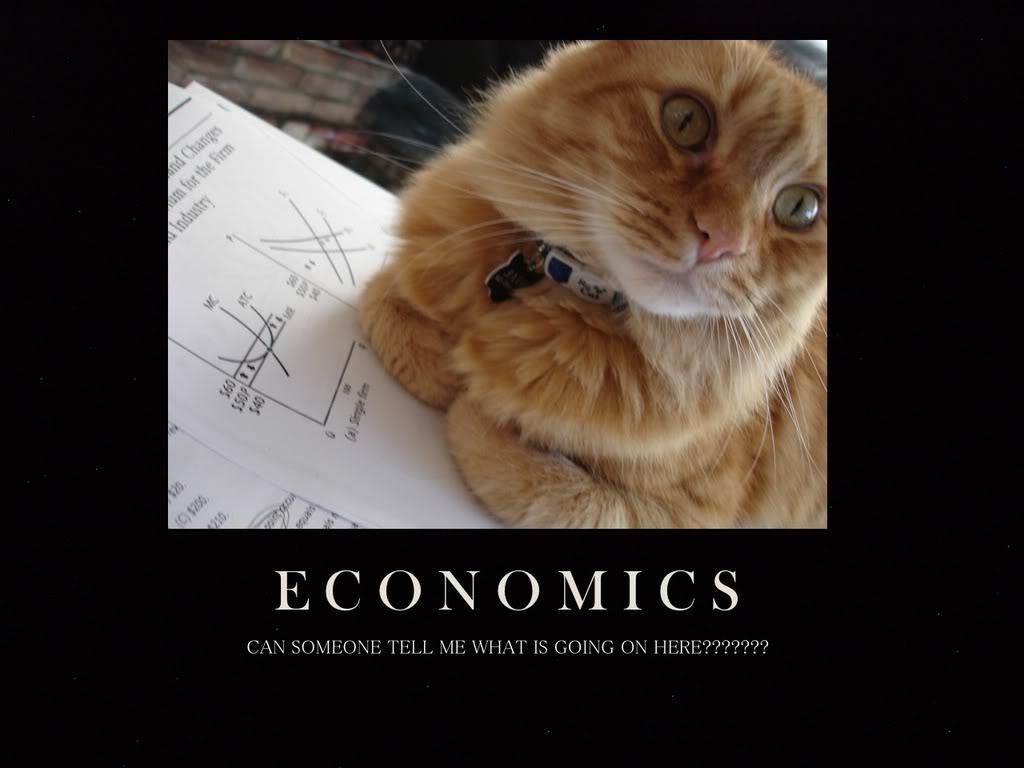 That was almost fifty years ago. Why would I subject myself to all that again? I decided that it was important. Obviously, I decided that I needed a foundation in economics to help me understand why the economy is falling into an abyss. More importantly, what could I do about it?
Then I found
Hillsdale College
. Hillsdale is not your typical college. Established in 1844, it's "educational mission rests upon two principles: academic excellence and institutional independence. The College does not accept federal or state taxpayer subsidies for any of its operations." (How do you suppose they survive with that kind of an attitude?)
Hillsdale offers its core curriculum, required by every enrolled student, free and online. There are lectures, reading materials, discussion groups, and tests. Successful completion earns a noncredit certificate. In addition to economics, classes include: History 101 Western Heritage, History 201 American Heritage, Introduction to Constitution as well as Constitution 101 and 201. I wish that everyone would take advantage of these courses, but expect that those who need them most will avoid them like the plague. Take a look at this sample from the second session of Economics 101.
I can handle this. Can't you?

I'm pretty sure that I won't be able to cure the economy regardless of what I learn. However, I bet that we can if we get enough people involved, educating themselves, and participating more intelligently. Why don't we give it a try? At the very least, we won't fall victim to any more empty promises, nor will be have to abdicate our decision-making to those who pretend to be smarter than us. In fact, I wish that this class would be required for all who pretend to high office.