Opinion
HOW MANY ANGELS can dance on the head of a pin? No. Not that one. It's too easy. What will a woman do the first time you kiss her? The fiftieth time? The thousandth time? Again. Too easy. Come on, and let's go for the really hard stuff. How about this: What is historical fiction? Yeah, I hear you. Go ahead and laugh.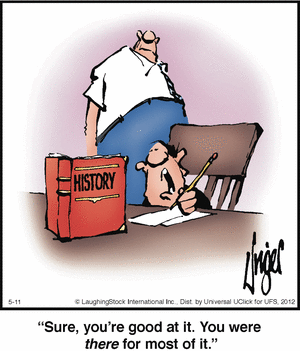 The funny thing is that I belong to a group on LinkedIn – Historical Fiction – that has been wrestling with that question for more than three months. Seriously, three months. Some believe that it is any fiction set in history. That seems simple enough, doesn't it? Okay, what is history? Here's a sampling of the responses:
"Some define HF as being any story set prior to World War I. Others define it as being a story set prior to when you were born. For me, for example, if the story is set during the Vietnam War or concerns JFK's assassination, I don't consider it as historical fiction because these events happened in my lifetime."

"...if it takes place during a historical event - then it's historical. At one time publishers wanted 'historical' to take place before the beginning of the 20th century..."

"In these times when young adults consider, say, a 2008 Nokia 6260 camera phone as ancient, I should think writing anything even from their parent's times must be for them historical. Am I being simplistic?"

"...one of the definitions of a historical novels could be that-- it is at least fifty years old and the fiction is interwoven with the events of history and the personalities of that period."

"Historical fiction is a story set at a time when the author was not alive."
I don't know about you, but my eyes are beginning to roll up in their sockets and I'm having visions of medeval scholars sitting in dark and dank chambers while they argue.
During this discussion, others have proffered the opinion that the times must be "historic." That has led to branches from the original question.
"I'd say that if it chiefly concerns an event of historical importance ..."

"...it should be a time or event that reverberates over time, and impacts times and events that follow..."

"The event if it is sufficiently loaded with importance and drawn by the thrust of public interest it makes itself 'historical'"

"The significance of the event make it worthy as a historical subject, not the time period."
I wonder how many readers have made it this far? Please, raise you hand if you're still awake. Isn't the tougher question simply this: Who cares?
It seems that the English care. Out of curiosity, I searched books in the category of Historical Fiction on Amazon and found that the best selling one is only ranked about 15,000th in the Kindle Store for all paid books. On Amazon UK, it is ranked about 26th.
This leaves me with the most important question of all: What the hell am I doing writing Historical Fiction? Maybe I could be a commercial success if in my novel,
Rebels on the Mountain
, I had made Fidel Castro a vampire and Che Guevara a zombie. (Well, that wouldn't work, would it. Casting Che as a zombie would be an improvement over murderous thug.)
What do you think?