Vietnam
HAVE I MENTIONED just how dumb I really am? Seriously. Many soldiers received a Dear John from their girlfriends who were supposed to be waiting for them back home. Few were dumb enough to later marry them. I did.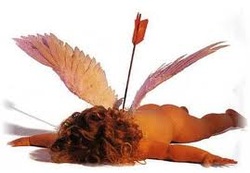 Some of you may be forgiving, thinking no, that's not dumb, it's true love. Well, if you do, you're as dumb as I. How can a person who can't even maintain a relationship beyond the adversity of being separated a few weeks or a month or even a year, be expected to maintain it through a lifetime of shared trials of marriage, parenthood, and living in close proximity to the quirks and idiosyncrasies of another human being? No, it is better to accept the Dear John as a gift signifying an honest confession of a loved one's lack of commitment before you are legally bound to them.

Most were surprised by my reaction to receiving a Dear John. Simply, I didn't react. Not really. They should have recognized the simple fact that I was in denial. Had I truly accepted the break-up, and ranted and raved a little, I would have been better off. Instead, I blithely slipped back into the relationship as though nothing had happened.

What my buddies in Vietnam didn't realize was that this was the second Dear John I had received. The first arrived while I was in Officer Candidate School. There, now do you believe me?

Other heads were wiser than me. One posted his Dear John on the company bulletin board. Many burned them. Almost all cursed their feckless loves.

Alas, as my mother often said, "Love sticks where it lands, even if it's in a pile of sh*t." (Actually, she was a very proper lady who simply had a quaint way of expressing herself at times.)

Fortunately, by divorcing me, she did me the biggest favor of my life. She gave me permission to find the real love of my life, the one I have been married to these past thirty-four years on this June 26th.