Blogging
I USE EMBEDDED LINKS in my website/weblog as little as possible. They're a lot of trouble to maintain. You either have to check them out occasionally to make sure that they're still valid or wait for emails from your visitors complaining that they are broken. I don't have time for the first method, and I don't like annoying my visitors using the second.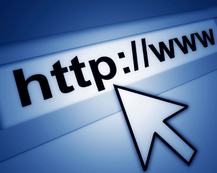 The idea for this posting came from a novice blogger who visited my website recently and asked me to take a look at his. His website,
The Bear's Den
, is full of links. Keep in mind that he hasn't yet committed to a content formula. He may have removed the links by the time you read this and visit his website to see for yourself. However, he inspired me to think about whether or not embedding links in a personal website/weblog is a good idea or not.
Let me pause to make clear what I am talking about. A curator is a person who collects things. Not randomly, but with a purpose. For example, a curator at a museum may present a collection of artifacts associated with a specific era and/or place. Without a purpose, a collection is disorganized. It doesn't make sense. The individual items may be interesting but not viewed together. A well-curated collection tells a story that appeals to the likes, needs, or interests of a clearly defined audience.
Links that we embed in Tweets aren't collections. They're merely pointers to something that caught our fancy, that we want to share with our followers. We don't have to worry about maintaining them. Whereas links embedded in content in a website/weblog is virtually permanent, links embedded in Tweets are extremely transitory, some lasting mere minutes. I realize that some people scan Twitter almost constantly, using it primarily as a medium for conversation. I doubt if they scan Tweets as far back as even a few minutes. Personally, I scan Tweets just a few times a day and never look back at any older than an hour. A lot of Tweets can accumulate in just an hour when you are following a few thousand Tweeple.
There are many links as well as photos, videos, etc. embedded in Facebook and Google+ pages. Again, I don't consider this curating and the links don't need to be maintained. Like Twitter, its content is transitory. Friends and family may scan their boards as far back as the beginning of the current day. I doubt if they go further. Thus, we can assume that the links you find there are still valid.
Pinterest is designed to create collections of links. It allows you to organize your collections on
boards
. Like your website/weblog, the content is virtually permanent and links may become broken when the content they connect to is either moved or deleted. As I wrote this posting, I was inspired to scan my boards of accumulated
pins.
All of the links there still seemed valid. Actually, this surprised me. Even though I have only been
pinning
links for a few months, I thought for sure that some of my links might have been broken.
Online newspapers have become very popular in recent months for curating web content. The content in most that I have seen is collected to satisfy the interests or needs of a narrowly defined audience, and is generally current. I suppose that someone might be motivated to search past issues. So far I haven't. Thus, online newspapers are collections that are curated for the benefit of a very transitory audience, and there isn't any need to maintain the links.
When I responded to the host of
The Bear's Den
, I mentioned two online newspapers:
The Indie Trumpet
, published by Venture Galleries, and
The Pop Junkie
, published by a fellow author. They represent two extremes in the amount of content probably occurring because the former is the work product of multiple editors and the latter, I believe, is one man's work. I chose them as examples for the selfish reason that both frequently feature links to content that I publish on my weblog. Aside from that,
The Indie Trumpet
has a clearly defined editorial policy (it curates content of interest especially to independent and aspiring authors).
The Pop Junkie
reflects the interests of its editor. Both are valid.
I may begin publishing an online newspaper of my own some day, just as soon as I figure out how to squeeze more than twenty-four hours in each one. Until then, I have more than enough to keep me busy writing blog postings and flash fiction, curating collections of short stories into books, and writing my next novel. That, plus a couple hours spent each day sorting through the social media to promote my website/weblog and being an attentive husband, father, and grandfather, doesn't leave much time.
And, yes, I'm sure that you noticed that there are six embedded links in this posting. I'm also sure that I'll be paying a price for them.