Election 2014
The following was written by me on behalf of a candidate for Congress who sadly failed in his bid to represent his party.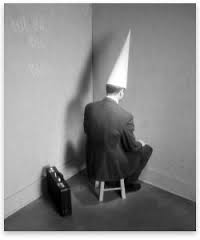 Common Core is the piece de resistance of the progressive programs foisted on American students by the United States Department of Education. The elements that have been revealed to the public seem so outlandishly absurd that one might assume that the government is daring We the People to rebel and that any lack of response will be seen as encouragement for them to belabor us with even more repressive and costly programs.

The US Department of Education (DOE), also referred to as the Department of Educational Development (ED – probably to avoid confusion with the Department of Energy, also DOE), was established in 1979 when President Jimmy Carter signed the Department of Education Organization Act. Republicans opposed the legislation on constitutional grounds. However, Democrats prevailed using the Commerce Clause as progressives frequently do to reinterpret the Constitution to their own purposes. It's no surprise that establishment of the DOE was vigorously supported by the National Education Association (the teachers union).

Like most other well-intentioned progressive institutions, the results produced by the DOE have failed to live up to expectations. Student performance has declined steadily since its establishment despite annual increases in spending. American students have ranked lower every year in competitive tests with students of other nations. Schools that achieve any degree of success, such as charter schools and home schooling, are badgered out of existence for failing to comply with DOE policies and vision.

Like a cancer, the DOE has extended its tendrils into every local school program. As its contribution to local school boards' annual budgets has increased, so has its influence. Local school administrators who fail to comply risk losing a significant portion of their funding. How absurd is it that the funds the DOE uses to control our schools come from us?

It is a well-established fact that local government is more efficient, certainly more economical, than federal government. Having taxes flow from the people to Washington and then return to be applied locally, diminishes their value. Each tier of government through which these monies pass take their bite. Thus, a dollar sent to Washington – a dollar that might have been spent locally for education – returns as something far less.

It's time to shut down the US Department of Education, the Department of Energy too, but that's another story.