Oh-dark-thirty
"The science is settled" sounds more like a pronouncement from a cleric than anything a scientist would ever say, doesn't it? It's the kind of thing tyrants say to quiet dissension and impose their will upon their subjects. Well, that is in fact what is happening in the global climate change debate. The only thing to be settled is who will control the people and how will they control them. Pseudo-scientists like Al Gore are using the threat of global catastrophe by severe weather to scare the minions into submission. Indeed, if the former Vice President should ever decide to pursue another career, I believe he would make a remarkable actor. He already has an Academy Award for his work in science, the documentary film An Inconvenient Truth. I could well imagine him among the cast of Monty Python's Flying Circus...

By it's very nature, science is never settled. It is constantly grinding out the old and spinning out the new.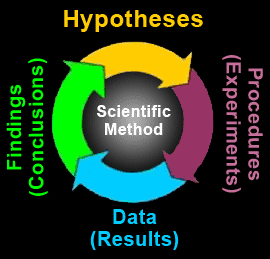 The scientific method is the process by which scientists, collectively and over time, endeavor to construct an accurate (that is, reliable, consistent and non-arbitrary) representation of the world.

Recognizing that personal and cultural beliefs influence both our perceptions and our interpretations of natural phenomena, we aim through the use of standard procedures and criteria to minimize those influences when developing a theory. As a famous scientist once said, "Smart people (like smart lawyers) can come up with very good explanations for mistaken points of view." In summary, the scientific method attempts to minimize the influence of bias or prejudice in the experimenter when testing an [sic] hypothesis or a theory.

What would happen if we submitted Global Climate Change (by virtue of man's presence and activity) to the rigors of the scientific method? We may never know. Anyone who dares suggest such a thing is told that "the science is settled". In other words, sit down, shut up, and submit. Much the same as during medieval times when the church fought to suppress any idea that challenged religious doctrine.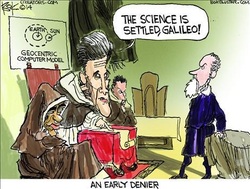 However, today's Global Climate Change crowd appears more like a cult than an established church.

It's leading personalities are adored, even worshiped as the smartest people in the room even though few have any credentials as climatologists. They have been caught cooking the data to fit their hypothesis. Still, their minions follow blindly. Although it is difficult to understand why people are willing to submit, it is clear why the clerics of global warming change are leading them. They want to control the actions of others. They are, in a word, tyrants.

Sadly, tyrants have never had to look very far to find people who want to be tyrannized.