OVER THE YEARS I have consulted with every type of business from one man operations to multinational corporations, both public and private businesses. In all that time I have never worked with any organization better managed than the United States Army.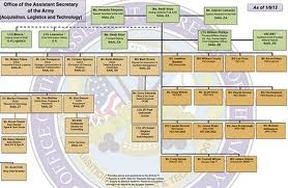 I hear you laughing. Seriously, think of any organization you have ever worked with or for. Now, imagine that organization moving half way around the world on a moment's notice. Imagine them attempting to do business (whatever that business may be) in a new and hostile environment. Oh, in addition to doing whatever it is they do, they must also feed, house, and clothe their employees and provide for their medical care. Right. They'll do just fine, won't they?

That's not to say there aren't screw-ups. SNAFU's. Of course there are. My first SNAFU came when I completed Basic Combat Training at Fort Gordon, Virginia, and was transferred to Fort Jackson, South Carolina, for Advanced Infantry Training. A copy of my orders was sent to three offices at Fort Gordon: Finance, Medical, and Personnel. Each was supposed to transfer my records to my next post. Two made it, one didn't: Finance. There was no pay waiting for me at Fort Jackson for more than a week.

I wasn't the only victim. It appeared that no one in my new training platoon arrived with their Finance records, and we all went broke. It wasn't a disaster. After all, the Army provided everything we needed except beer and cigarettes. We could survive a few days without beer, but smoking was a nagging habit.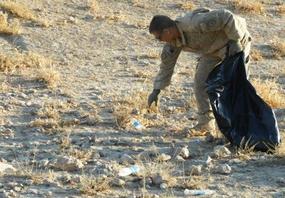 Inasmuch as I was an aspiring leader, slated for Infantry Officer Candidate School, I felt compelled to craft a solution. I organized a police call outside the Post Exchange. In a "police call" the troops line up elbow-to-elbow and search the ground for trash. It's an effective method for cleaning up a large area. A sergeant entering the PX spotted us and stopped to criticize out work. "You're missing stuff," he complained. "Look, you just passed a cigarette butt there, soldier."
I looked back at the cigarette butt and shrugged. "We're not picking up trash," I said. I then explained that we were collecting coins that had been dropped so that we could buy a pack of cigarettes and split them between us. I also explained why – we weren't being paid.
He took pity and bought us each a carton. They were only $2/carton at the PX in those days.
I experienced other SNAFU's during my 5+ years of active duty. That was just the first. Assignment of personnel to a Military Occupational Specialty (MOS) was fertile ground for SNAFU's. After Basic Combat Training, we were all relegated to Army schools to be trained in our assigned MOS. Some of those assignment seemed to make no sense. The process often reminded me of an experience that Jack Benny used as grist for a joke. He said that when he entered the Navy, a friend who had been a janitor was assigned to a minesweeper. Another who had been a boxer was assigned to a battleship. At this point, Benny struck a thoughtful pose and wondered aloud, "Why did they put me on a ferry boat?"
The truth is that men were assigned to an MOS based on their experience and their scores on a battery of tests designed to measure aptitudes in a variety of areas as well as
the needs of the service
. In those early days of the build up of U.S. Forces in Vietnam, the service needed infantrymen. It wasn't a problem for me. That's what I had enlisted to become.
The most egregious mis-assignment I heard of was a man who had been drafted while working as a test pilot for Boeing. He was sent to school to become a postal clerk. When an officer there learned of his skill, he asked why the soldier hadn't said something. His only defense was that friends had warned him never to volunteer anything in the Army. He was given an immediate honorable discharge and sent back to work at Boeing. The Army felt that his service there was more critical to national defense than anything he could possibly do in the service.
That's another thing that convinced me that the Army was better managed than any other organization I had ever worked with. They were willing to correct mistakes. I found very few in government or business who ever had the courage to admit their mistakes let alone correct them – well, except for Toyota, but that's another story.
Interestingly, one of the most important qualities of a leader is the ability to admit mistakes and then correct them. It was a lesson repeatedly hammered into us later in OCS. There is nothing more dangerous than a problem that goes unreported because someone is attempting to hide a mistake. That's the kind of thing that gets people killed on the battlefield.
Read Jack's novel, Rebels on the Mountain, the tale of Nick Andrews, an Army spy, who has Fidel Castro in his sights but no orders to pull the trigger. The mafia as well as the American business community in Cuba will pay a fortune for Castro's assassination, but Nick has his career to consider, his friends to protect, and a romance to sort out in the chaos of a revolution.