Election 2014
The following was written by me on behalf of a candidate for Congress who sadly failed in his bid to represent his party.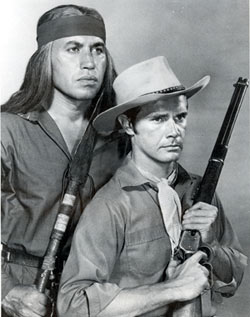 Many years ago, there was a popular television series about the special relationship between a government agent and the Chiracahua Apaches: Broken Arrow. The agent, Tom Jeffords, and the Apache Chief, Cochise, maintained a tenuous peace by dint of their personal relationship and honor. Ostensibly, the story was based in reality, but how could that be? How could we suspend disbelief to accept the show's premise that a government agent could be honorable? Consider the trail of broken promises – broken arrows – left by our current Administration as regards the Patient Protection and Affordable Care Act popularly known as Obamacare:

"If you like your plan, you can keep your plan"

– President Barack Obama

"I will not sign a plan that adds one dime to our deficits – either now or in the future"

– President Barack Obama

"It's a tax – Er – It's a penalty for free riders"

– Nancy Pelosi

"Health reform will reduce family heath insurance premiums by $1,570 - $2,240 for the same benefits"

– Senator Kay Hagan

"The health care bill is a jobs bill"

– Nancy Pelosi

"This law is already making a difference for millions of young people, and it's about to help millions more"

– President Barack Obama

"We passed a market-based insurance choice for all Americans"

It is obvious by now to all but the most indoctrinated ideologue that there is not one kernel of truth in any of these statements.

In all seriousness, the question we should be asking ourselves is were they that incompetent or that mendacious?

Anyone who has participated in a major reform in business or in public life knows that it should occur incrementally. The fact that this Congress – well, let's be honest, without a single Republican vote this was entirely a Democratic measure – they attempted to completely reform a complex system including healthcare providers and facilities as well as healthcare payment systems in one act. On the face of it, we are entitled to chalk it up to incompetence.

However, given the fact that the Democrats couldn't expect to remain in position forever to pass whatever legislation they wanted, it is feasible that they simply lied to rush the entire package into law before opponents could object.

Thus, the question remains unsettled: Was it incompetence or was it mendacity?

Then again, does it really matter. Is either excusable?