Army Life
In this third posting about the plight of Army Lieutenant Michael Behenna, convicted of murder and serving a twenty-five year sentence in a federal penitentiary, we learn that the government is dragging its feet in filing an answer to an appeal now pending before the Supreme Court. The following is the content of an email received from Lieutenant Behenna's family. It includes a link to a amicus brief filed on behalf of several high ranking officers who contend that the decision in Lieutenant Behenna's case sets a dangerous precedent for all armed forces personnel serving in combat.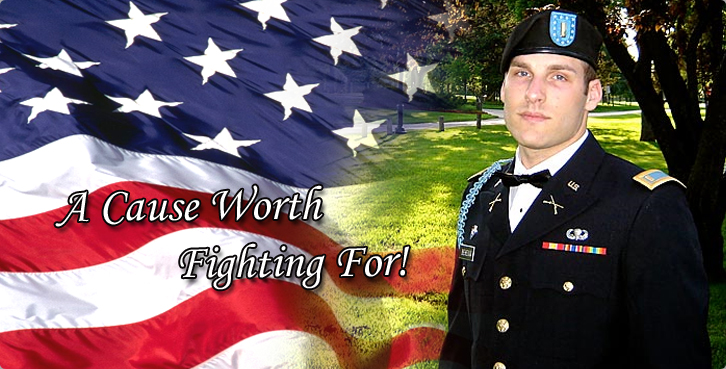 THE GOVERNMENT HAS received another extension of time to answer Michael's Supreme Court petition and now their response is not due until the end of April. We have seen glimmers of hope in our most recent efforts… such as the Supreme Court requesting the Government to answer Michael's petition, a rare occasion with a military case; or the 37 Generals and Flag Officers signing an Amicus Brief which lent a great deal of credibility to Michael's argument that a Soldier should not lose his right to defend himself in a war zone.
Literally thousands of you have stood by Michael and our family these past four years as we fought our way through the military justice system. It has been a slow, painful, and frustrating process, but you have continued to provide us with strength and hope through your prayers, letters and emails. As we near the point where the Supreme Court will make their epic decision as to whether they will hear Michael's case, your prayers and encouragement for Michael are needed more than ever!!!
The legal battle has been costly in lost time, treasure, and disappointment, but your support has been endless. Thank you so much for continuing to help fund Michael's legal battle. The lawyers have done an excellent job in making their argument to the Supreme Court about why Michael's case is so meaningful, but there are still other potential briefs to be written before the Supreme Court could find the necessity to overturn Michael's conviction.
To read the incredible Amicus Brief signed by those 37 Generals and Flag Officers, including a former chief of Naval Operations, a recent commander of NATO forces in Afghanistan, a former NATO Supreme Allied Commander, and five retired four-star generals, click on the following link:
www.caaflog.com/wp-content/uploads/Behenna-Brief-of-Retired-Flag-and-General-Officers-et-al-2.pdf
In the coming days and weeks we will keep you informed about the movement of the Supreme Court case and any new developments. In the meantime please continue to support Michael's cause, sign his petition, and push your friends to Michael's web site at
www.defendmichael.com
.
To close I wanted to share the last lines from one of Michael's favorite poems - Tennyson's
Ulysses
.
Tho' much is taken, much abides; and though we are not now that strength which in old days moved heaven and earth; that which we are, we are; one equal temper of heroic hearts, made weak by time and fate; but strong in will to strive, to seek, to find, and never to surrender.
With your help we will continue to strive, to seek, to find….and with absolute determination, to never surrender in our quest to gain Michael's freedom.
Sincerely,
Scott and Vicki Behenna
www.defendmichael.com
-----------------------------
Links to:
Original posting
: Justice Denied
First Update
: Request for Parole
Second Update
: Parole Denied