Americana
War is the realm of uncertainty; three quarters of the factors on which action in war is based are wrapped in a fog of greater or lesser uncertainty. A sensitive and discriminating judgment is called for; a skilled intelligence to scent out the truth.
— Carl von Clausewitz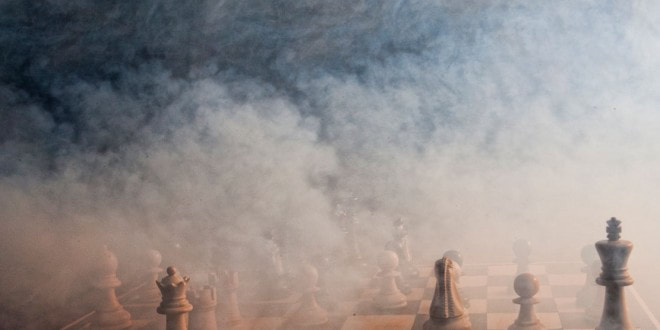 It's easy to get lost these days. There are at least three wars raging in America simultaneously. We are being attacked from within and without while at the same time we are immersed in the Revolution that has never fully quit since the founding of the nation.

America is being attacked from without by the new enemy, fanaticism. Religious zealots have taken up the banner dropped most recently by the Nazis and the Communists, and loosed the dogs of war. Their weapon of choice? The only one available to them: Terrorism. They are supported and supplied by petty tyrants who use the terrorists as agents to wage wars they could not wage on their own.

America is being attacked from within by collectivists and individualists organizing under many banners. The Frankfurt School and the Progressive Left have been working assiduously to fundamentally change America for more than 100 years while Constitutional Constructionists and Originalists representing the right wing of the ideological spectrum oppose them. Fanatical groups such as The Occupy Movement and AntiFa sputter and burn briefly, but leave little lasting impression.

Finally, the Revolution, the war within America, that once was relegated to the ballot box has burst those confines and now rages endlessly. Elections are no longer capable of giving satisfaction to the traditional electoral duelists, the political parties, who seem to have lost their relevancy. Thus, the people are becoming increasingly fragmented into ideological subsets employing ever more belligerent tactics to gain attention.

That's a lot of war, all of it generating fog. Who wouldn't be lost?

Clarity comes with patience and persistence. Like any good military commander, we must probe the battlefield to gather intelligence. Sadly, our enemies have planted those fields thick with misinformation. We are assailed by it at every turn. The ideological Left has employed this tactic far more expertly than the Right. During the past 100 years they have infiltrated and come to dominate the entertainment and news media. Meanwhile, a disorganized band of rebel journalists and commentators have sniped from the Internet with electronic books and weblogs. All have surrendered the high ground of traditional journalistic ethics to engage in a propaganda melee. Thus, we cannot afford to trust any news, any opinion, even that which arrives from friendly sources. Every fragment of intelligence must be examined and tested. Tiresome, isn't it.

There is an alternative. Simply join a side, shut down, and follow the leader. Of course, there are consequences.

I had a friend who used to drive for Greyhound Bus Lines. Once, while lost in a peasoup fog in New Jersey, he got behind a dump truck and followed him. All went well until he left the road and found himself parked in a barn having passed through the hole in the wall left by the truck that preceded him. He lost his job.

You have a lot more to lose. Maybe a nation.
​​